REAL ESTATE LAW
This Firm, and each of its team members, understands the significant changes taking place in the real estate industry and can meet your ever-changing needs. We represent entities in all aspects of the acquisition, financing, development, construction, and leasing and disposition of a wide variety of commercial and residential properties.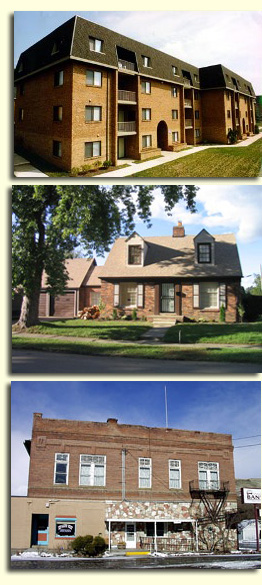 We can, for example, prepare and review all necessary documents, including purchases and sales agreements, leases, land contracts, closing statements and loan documents, ensure the proper recording of title documents and obtain discharges of tax, construction and other liens.
Our clients include owners, lenders, developers, investors, users, contractors, and property managers. We also offer condominium associations and owners the assistance of knowledgeable legal professionals who experience in condominium sales and litigation. This broad representation gives us valuable insight into the complex and competing interest in real estate transactions. We provide a superior caliber of service that extends beyond technical legal advice to include both the planning and business aspects of real estate transactions.
LANDLORD TENANT LAW
In conjunction with the real estate services, our firm specializes in landlord-tenant law; with emphasis on proper planning and documentation to help the parties avoid courtroom litigation. We draft and review leases, advise clients on security deposits, and represent clients seeking to regain possession of a premises.
We also advise clients as to their legal rights under federal and state laws that prohibit discrimination against protected groups. This includes, but is not limited to, The Elliott-Larsen Civil Rights Act (ELCRA), the Michigan Persons with Disabilities Civil Rights Act (PDCRA) and the Fair Housing Act.