MIKÁL CRAWFORD, Esq. Executive Manager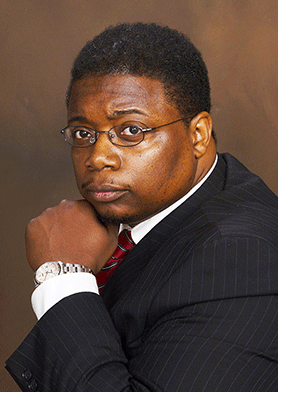 Mr. Crawford brings to the Firm over thirteen (13) years of legal experience, and several years of business experience. Prior to beginning his legal training, he worked several years as an Electrical Engineer at both General Motors here in Michigan and Motorola in Illinois and Michigan. He also has notable entrepreneurial and high-level business management experience.
Indeed, Mr. Crawford has founded and served as General Manager and Corporate Counsel at several real estate investment and management companies. He began his practice in General Intellectual Property Law, with an emphasis on obtaining U.S. patent rights, while in Minnesota at one of the nation's most renowned full-service intellectual property boutique firms. In addition, over the course of his practice development, Mr. Crawford has gained significant experience in Real Estate, Business, Probate and Criminal Law.
Mr. Crawford has a strong sense of community and desires to assist in development of the same. In that spirit, Mr. Crawford serves on the Board of Directors of two local community-based non-profit organizations, Believing in Our Children, Inc. and Man Power Mentoring, Inc. Consistent with and in furtherance of his community spirit, Mr. Crawford works to help educate the community's adults and children thru various mentoring efforts and remaining on core team at Bakers College.
Mikál Crawford and the core team at Crawford & Associates, PLLC.,
have come to serve. Our clients come because they know we care
… come, let us serve your legal needs!