ISAAC NZOMA Litigation Support Clerk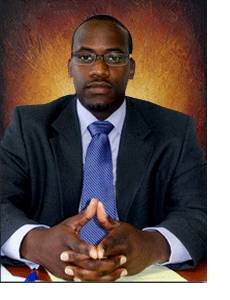 Mr. Nzoma graduated from Eastern Michigan University with a degree in Criminal Justice concentrating in Legal Studies. We are honored that he has chosen to begin his legal career with this Firm. Mr. Nzoma's desire to make a significant contribution to the legal profession and our clients is evident in his attitude, which becomes apparent from the first personal interaction with him. Mr. Nzoma also brings to the Firm, a passion, energy and zeal to serve the community, which is immediately evident to our customers through his effort and work product. Upon completion of his legal studies he intends to remain a team member as an Associate Attorney.
Isaac Nzoma and the core team at Crawford & Associates, PLLC., have come to serve. Our clients come because they know we care
… come, let us serve your legal needs!